Solar Charge Controller PWM- 20A-ÉcoSol (ESPPWM20)
Solar Charge Controller PWM- 20A-ÉcoSol (ESPPWM20)
Models
Selected Model: 20 Amp
* Prices are in Canadian dollars. Taxes and shipping not included.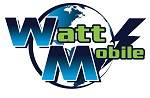 MFG : ESPPWM10
MFG : ESPPWM20
Solar Charge Controller PWM- 20A
PWM economic solar controller is ideal for small solar system especially home system. It has the beautiful appearance, and simple operation. And the industrial grade design ensures its reliability.
Features:
High efficient Series PWM charging, increase battery lifetime and improve solar system performance

Use MOSFET as electronic switch, without any mechanical switch 

Intuitive LED indicators showing battery voltage status

Gel, Sealed, and Flooded battery type optional

Manual control the output of the load

Temperature compensation, correct charging and discharging parameters automatically

Humanized  Key, more comfortable and convenient 

12V/24V
Electronic Protections:
Load overload protection

Load short circuit protection

Battery over discharge protection

 

Battery reverse polarity protection