Salus Children's Vest (20 to 30lbs)
Salus Children's Vest (20 to 30lbs)
Colors
Selected Color: Blue
* Prices are in Canadian dollars. Taxes and shipping not included.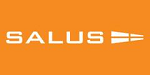 MFG: CN-550i
Salus Children's Vest  (20 to 30lbs)
The Salus Nimbus makes water play safer for children and more relaxing for adults.
Designed for comfort and soft to the touch, the Nimbus encourages children to wear it for hours at a time. Specially contoured to hug little bodies, children will get the best fit, mobility and safety at the water's edge, while swimming, or boating.
Features: 
Added soft collar for comfort and neck support

Soft foam and rounded edge design combine to make this PDF the most comfortable for children

Easy to reach lifting strap

Leg harness to keep the vest in position

Made in Canada
Recommended for : 20 to 30 lbs / 9 to 14 kg
Chest Size  : 16 - 22" / 41 - 56 cm