Rechargeable Electric Lighter for BBQs-Proud Grill (6011C)
Rechargeable Electric Lighter for BBQs-Proud Grill (6011C)
* Prices are in Canadian dollars. Taxes and shipping not included.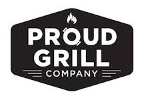 Rechargeable Electric Lighter for BBQs-Proud Grill (6011C)

SMARTIGNITION TECHNOLOGY - Electric, flame-less, fuel-free and no smell.

RECHARGEABLE - Built in lithium-ion battery that can be used hundreds of times per charge. Charges with the included cord and USB port.

SAFETY SYSTEM - Dual Switch trigger lock system. Auto Shut off after 10 seconds.

HEAVY DUTY WITH LONG FLEXIBLE NECK - Larger Lighter with longer neck (+35% longer than most lighters) for greater reach. Long nose bends, twists and rotates 360 degrees.

WINDPROOF - Lights even with strong winds.