Cleaning Kit Q-SWIPER® Grill Brush with wipes-Proud Grill (1251C)
Cleaning Kit Q-SWIPER® Grill Brush with wipes-Proud Grill (1251C)
* Prices are in Canadian dollars. Taxes and shipping not included.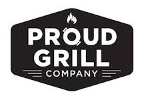 Cleaning Kit Q-SWIPER® Grill Brush with wipes-Proud Grill (1251C)
Clean your grill grates with a safe grill brush cleaning system!
Bristle Free and Wire Free Cleaning
No need to worry about potentially harmful steel wire grill brush bristles getting dislodged onto food and dangerously ingested
Q-SWIPER® Cleaning Wipes remove grease to cut down on dangerous flare-ups
Use on a cool grill before you cook so you avoiding cleaning over a hot flame
The Kit includes:
1 Bristle Free Grill Brush and a package of (25)Q-SWIPER®wipes.