Long Lasting Cleaning Wax-Mag-International (30)
Long Lasting Cleaning Wax-Mag-International (30)
* Prices are in Canadian dollars. Taxes and shipping not included.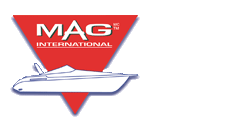 MFG :#30
***EXTRA LIQUID FREIGHT CHARGES APPLY
Long Lasting Cleaning Wax-Mag-International
MAG is an ultra cleaning wax which effectively removes all dirt.

NATURAL WAX OF CARNOBA AND POLYMER

This natural wax of carnoba and hydrophobic polymers includes a special stain-remover which gives a luster and an exceptional depth.

ANTI-STATIC HIGH QUALITY PROTECTION

Resistant to heat, UV rays and oxidation with the additive "Sun Guard".
500ml- 17oz
EFFECTIVE AND EASY TO USE
Work on a surface of 60cm X 60cm square.

Apply a small amount of wax in a circular motion and polish until to the desired luster.

For better results, use an orbital polishing machine for the application and polishing.