B.H20 Neutralizing Odours - Mag International
B.H20 Neutralizing Odours - Mag International
Sizes
* Prices are in Canadian dollars. Taxes and shipping not included.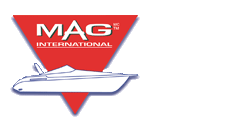 MFG :#100 1 litre-33oz
B.H20 Neutralizing Odours for Holding Tank Systems - Mag International
B.H20 ... MUCH MORE THAN A BLUE LIQUID!
Eliminates odors efficiently.
DISSOLVED ORGANIC WASTE
B.H2O dissolves and degrades organic waste, solids and deposits in the tank health, which facilitates pumping during emptying.
AGENT FOR LUBRICANT SEALS
B.H2O acts as a lubricant on the toilet pump seals. Its action protects the internal mechanism and the pipes connections. This product contains no methyl alcohol or formaldehyde.
BIODEGRADABLE
B.H2O is unscented and can be used in porcelain or plastic bowls without any danger.
A 1 LITER FORMAT FOR YOUR CONVENIENCE
It is very easy to use with its new bottle with a measuring vessel built in.
BIODEGRADABLE ECONOMIC PROCESSING
1 1 / 2 ounce for 10 gallons, 45 mL per 45 liters
One liter bottle can treat 220 gallons / 1000 liters.
21 CONCENTRATED TREATMENTS