All Purpose Cleaner Ultra-Mag (070)
All Purpose Cleaner Ultra-Mag (070)
* Prices are in Canadian dollars. Taxes and shipping not included.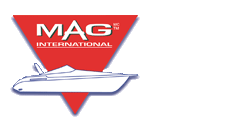 MFG : #070


1 Liter
Additional Freight Charges for liquids may apply
All Purpose Cleaner Ultra-Mag
Ultra-Mag is a new cleaner for boats, motorcycles, marine, motor and recreational vehicles.
FOR INDUSTRIAL & RESIDENTIAL
Environment friendly and solvent free, it contains no acids or corrosive agent. This product is excellent for all types of cleaning. You can use it on all surfaces such as, vinyl (leatherette), fabrics, carpets, awnings, tiles, melamine, bathroom, PVC furniture, aluminum, rubber, paint and engine.
BIODEGRADABLE DEGREASER
Removes grease, oil and traces of insects. Excellent for cleaning wheel rims. It contains "BITREX" for a maximum security.
BIODEGRADABLE IN 21 DAYS 1 L container