Meguiar's -Flagship Premium Marine Wax (6316)
Meguiar's -Flagship Premium Marine Wax (6316)
Sizes
* Prices are in Canadian dollars. Taxes and shipping not included.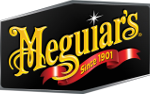 MFG: 6316
Meguiar's Flagship Premium Marine Wax
Dramatically enriches colour and shine of fiberglass and gel coat surfaces.
Effective in removing light oxidation and dullness, restoring gloss, and adding protection from UV damage.
Use wax only after the surface has been cleaned and restored to a "like new" or "average" finish.