Dinghy Cleaner- Aqua-Tek (51150)
Dinghy Cleaner- Aqua-Tek (51150)
* Prices are in Canadian dollars. Taxes and shipping not included.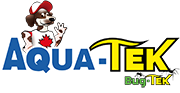 750 ml 
Additional Freight Charges for liquids may apply
Dinghy Cleaner- Aqua-Tek (51150)
Dinghy cleaner removes black marks, dirt, and oxidation from all inflatable boats (PVC, vinyl, hypalon, or rubber).
Also works well on boat fenders
Easy to use
Water base, phosphate-free and biodegradable- making it great for use near the water!
Environmentally friendly!