Dinghy Cleaner- Aqua-Tek (4252)
Dinghy Cleaner- Aqua-Tek (4252)
* Prices are in Canadian dollars. Taxes and shipping not included.
Dinghy Cleaner- Aqua-Tek
Dinghy cleaner removes black marks, dirt, and oxidation from all inflatable boats (PVC, vinyl, hypalon, or rubber).
Also works well on boat fenders
Easy to use
Water base, phosphate-free and biodegradable- making it great for use near the water!
Environmentally friendly!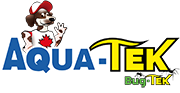 MFG : # 4252
750 ml