Sizes
* Prices are in Canadian dollars. Taxes and shipping not included.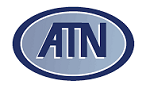 The MAST CLIMBER-ATN
The ATN Mastclimber is the only single handed bosun's chair that allows the operator to work ABOVE the mast head without leaving the chair. 
**Look at the video and you will see how "The Mastclimber makes climbing the mast safer and easier"
The Mastclimber consists of 2 parts, a bos'n's chair with back rest and one-way jammer, and leg straps, with loops for the feet, with one-way jammer.
The Mastclimber will fit OVER any rope halyard, from 3/8" up to 5/8"