EFOY Comfort 210- Fuel Cell Generator
EFOY Comfort 210- Fuel Cell Generator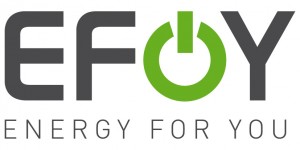 EFOY Comfort 210-Fuel Cell Generator
The EFOY COMFORT automatically charges the consumer battery to full capacity.
The integrated charge controller permanently monitors the charge level of the 12 V battery.
If necessary, the EFOY COMFORT automatically starts and switches off again once the battery is charged.
With an inverter, you can also use 110 V or 230 V devices.
The high-quality and user-friendly operating panel is installed inside. On it, you will find all the key information clearly arranged, even the fuel cartridge's fi ll level. It is simplicity at its best.
How it works
The EFOY COMFORT produces electricity using the fuel in the fuel cartridge, adding oxygen from the air. In addition to the electricity, it only produces waste heat and water vapour containing an insignificant amount of carbon dioxide. It is extremely eco-friendly!
Can be used all year round
With the EFOY COMFORT, you have a reliable electricity supply, whether you are under a shady tree, in a lonely hut or cove. Irrespective of the weather and all year round - even at sub-zero temperatures!
Extremely quiet
When the EFOY COMFORT is installed as recommended, you will not hear it at all. SFC's newly developed insulation and the sound damping system ensure quiet operation. Enjoy the peace and silence!
Fully automatic and maintenance-free
Your EFOY COMFORT supplies electricity as soon as all connections are properly made. All you have to do is to make sure that fuel is always supplied. You do not even need to clean or maintain the EFOY COMFORT!
Provides more power than a solar solution
Over the period of one year, EFOY COMFORT provides 3 to 10 times as much electricity as a solar system with the same power rating. To produce the same amount of electricity as an EFOY COMFORT 80 (40 W) with solar power, depending on the country and time of year, you would need a solar system with an output of between 120 and 400 Wp.
The fuel cartridge
EFOY fuel cartridges, a safety-tested fuel system, were specially developed for EFOY fuel cells. EFOY fuel cartridges can be changed in seconds. It is a simple and clean process. With a M10 fuel cartridge, you are independent from any power grid for up to 4 weeks.
Eco-friendly
The EFOY COMFORT is economical in use and does not produce emissions that harm the environment. It is extremely eco-friendly!