Dry Lubricant High performance-SailKote McLube
Dry Lubricant High performance-SailKote McLube
Sizes
* Prices are in Canadian dollars. Taxes and shipping not included.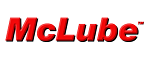 Dry Lubricant High performance-SailKote McLube
Sailkote is the easy to apply high-tech, high performance dry lubricant that makes sails, hulls, rigging, deck hardware, and anything that moves on your boat run smoother, work more efficiently and last longer than you ever thought possible.
"World class" sailors across the globe from maxi-racers to sailboarders are enjoying the benefits of Sailkote's advanced dry lubrication technology.