Navionics+ Chart SD/MSD(Canada-US & Bahamas)
Navionics+ Chart SD/MSD(Canada-US & Bahamas)
* Prices are in Canadian dollars. Taxes and shipping not included.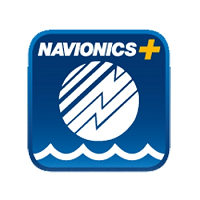 Navionics+ Chart SD/MSD(Canada-US & Bahamas)
Get the best-selling boating maps in the world for marine areas and lakes!
Nautical Chart, 
SonarChart™, 
Community Edits 
one year of daily updates and advanced features
Key Features
View detailed shorelines with marinas, docks and boat ramp locations.
Increase your awareness of shallow waters and hazardous areas at any depth level including shoals, rocks, wrecks and more.
Target underwater structure to find the best fishing locations: roadbeds, foundations, bridges, brush piles, culverts and creek channels.
Consult tides and currents to plan your boating activities.
Compatible for Lowrance, Simrad, B&G, Raymarine et Humminbird. (see compatible guide)