MastClimber Kit for MAST CLIMBER-ATN
MastClimber Kit for MAST CLIMBER-ATN
* Prices are in Canadian dollars. Taxes and shipping not included.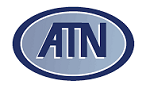 MastClimber Kit for MAST CLIMBER-ATN 
If you want to keep your favorite bosun chair, ATN now offers the MastClimber Kit. 
Kit includes: 
2 Ascenders

Footstrap

Upper Extension

Carrying bag
**Look at the video and you will see how "The Mastclimber makes climbing the mast safer and easier"