Dog Lifejacket Neoprene -Pawz Pet Products
Dog Lifejacket Neoprene -Pawz Pet Products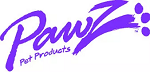 Dog Lifejacket Neoprene-Pawz Pet Products
Protect your pooch while out on the lake while looking cool and stylish for years to come! The Pet Floatation Devices can be worn by dogs, cats and other small 4 legged animals.
Pawz Pet Products Pet Floatation Devices use high grade, durable materials and construction providing a superior fit and floatation. The mesh underbelly provides comforts, a proper fit and breathability for your pet.
Features: 
Highly Visible Neoprene
Exception buoyancy
Superb fit and comfort
Strong handle for quick lift
Mesh underbelly
High quality buckle to ensure safety
Sizing Chart
Measuring your dog correctly will ensure a snug safe fit for life vests. To get a proper fit it is important to measure your dog on three locations. 
Length: The lenght of your dog is the distance from the bottom of your dogs neck (where the collar rests) to where the tail meets the body.
Neck Girth: Measure around the base of your dogs neck.
Body Girth: The Body Girth is the measurement around the dogs chest.
| Size | Weight (lbs) | Length (in) | Neck Girth (in) | Body Girth (in) |
| --- | --- | --- | --- | --- |
| XS | 7-15 (3-7 kg) | 8.5 (22 cm) | 8-12 (20-31 cm) | 15-19 (38-48 cm) |
| S | 15-20 (7-9 kg) | 11 (28 cm) | 12-20 (31-51 cm) | 17-22 (43-56 cm) |
| M | 20-50 (9-23 kg) | 14 (36 cm) | 20-25 (50-62 cm) | 21-31 (53-76 cm) |
| L | 50-90 (23-40 kg) | 16 (41 cm) | 24-30 (60-76 cm) | 30-37 (76-94 cm) |
| XL | 90+ (over 40 kg) | 20 (51 cm) | 29-34 (72-87 cm) | 36-44 (92.112 cm) |