AquaMend Epoxy Putty Stick- 4oz
AquaMend Epoxy Putty Stick- 4oz
* Prices are in Canadian dollars. Taxes and shipping not included.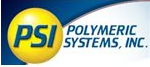 AquaMend Epoxy Putty Stick
AquaMend Epoxy Putty Stick is a hand-kneadable, fast-setting, fiberglass-reinforced polymer compound for permanent repairs to many surfaces including fiberglass, concrete, glass, ceramics, metals, wood, and many plastics. This underwater repair epoxy putty comes in a handy "Tootsie-roll®" form with the curing agent encapsulated in the contrasting color base material.
AquaMend has a 20 to 30 minute worklife. Functional cure occurs in 60 minutes. Cured color is off-white. If color is critical, test before applying. AquaMend can be sanded and painted to match any surface color. AquaMend is not intended for structural applications.
Benefits:
Can be applied underwater.
Putty-like consistency eliminates drips and runs for a "no mess" application.
No tools required for use.
One hour after application can be drilled, sawed, sanded, filed, tapped, machined, and painted.
Typical applications:
Repair cracks in spas, hot tubs, pools, etc.
Patch dings, scratches, cuts and gouges in fiberglass, metal and wooden boat decks and hulls.
Rebuild body damage to surfboards, jet skis and other marine recreational equipment.
Seal leaks in water tanks.
Repair loose or cracked wall or floor tiles.