QuikAluminum® Epoxy Putty Stick -4oz
QuikAluminum® Epoxy Putty Stick -4oz
* Prices are in Canadian dollars. Taxes and shipping not included.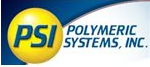 QuikAluminum® Epoxy Putty Stick -4oz
QuikAluminum Epoxy Putty Stick is a hand-kneadable, fast-setting, aluminum-reinforced polymer compound for permanent repairs to anything made of aluminum. It also bonds to other metals, wood, glass, masonry and many plastics. It comes in a handy "Tootsie-roll®" form with the curing agent encapsulated in the contrasting color base material.
Benefits:
| | |
| --- | --- |
|          •   | Will not shrink or rust. |
|          •   | Putty-like consistency eliminates drips and runs for a "no mess" application. |
|          •   | No tools required for use. |
|          •   | One hour after application can be drilled, sawed, sanded, filed, tapped, machined or painted. |
Typical applications:
| | |
| --- | --- |
|          •   | Repair seams in rain gutters and downspouts. |
|          •   | Rebuild torn screw holes in storm windows and doors. |
|          •   | Seal leaks in aluminum boats. |
|          •   | Fill in dents in recreational vehicles. |
|          •   | Mend machine parts and castings. |
|          •   | Repair leaky radiators, aluminum tanks and tubing |