QuikWood® Epoxy Putty Stick-4oz
QuikWood® Epoxy Putty Stick-4oz
* Prices are in Canadian dollars. Taxes and shipping not included.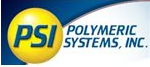 QuikWood® Epoxy Putty Stick-4oz
QuikWood Epoxy Putty Stick is a hand-kneadable, fast-setting polymer compound for permanent repairs to wood. It also bonds to metal, glass, masonry and many plastics. It comes in a handy "Tootsie-roll®" form with the curing agent encapsulated in the contrasting color base material.