PROwatt SW 600 Inverter-Xantrex
PROwatt SW 600 Inverter-Xantrex
* Prices are in Canadian dollars. Taxes and shipping not included.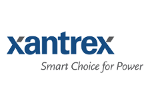 PROwatt SW 600 Inverter-Xantrex
This low profile true sine wave inverter pack big power in a small package, and add a great price.
Great with a solar system!
Perfect for installation in your boat, travel trailer, tent trailer or coach, these units are great for CPAP machines, electronics, entertainment systems and many other loads.(see selection chart)
Use the optional transfer switch or remote control switch to customize your installation!
PROwatt SW 600 Features: 
Continuous power:  540 W
Surge capability:1200 watt
Built-in digital display for DC volts and output power
Built-in USB port
Dual GFCI AC receptacles for safe operation
Heavy duty terminals for trouble-free battery connection
Optional on/off Remote Control Panel
Automatic AC transfer function and hardwire through the optional Transfer Switch*
Two year warranty
Heavy duty terminals for trouble-free battery connection
Meets stringent UL458 regulatory standard 
Low voltage shutdown (10.5 Vdc)
Low voltage alarm (11.0 Vdc)
Over voltage protection (15.5 Vdc)
Over load shutdown
Over temperature shutdown
GFCI protection
Two year warranty