Easy Clean Marine All Purpose Cleaner-Aqua-Tek (52025)
Easy Clean Marine All Purpose Cleaner-Aqua-Tek (52025)
Sizes
* Prices are in Canadian dollars. Taxes and shipping not included.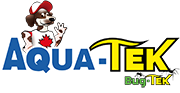 Additional Freight Charges for liquids may apply
Easy Clean Marine All Purpose Cleaner-Aqua-Tek (52025)
Powerful all-purpose cleaner

Ready to use, no dilution needed

For usage on : plastic, fiberglass, black marks, vinyl, painted surfaces, oxidation, sails, fenders, dinghy, awnings, patio furniture, dead insects, and much more!

Easy Clean does not affect wax or polish.

Easy clean is green: environmentally friendly, it will not harm your sanitary facilities.

You can use it risk-free in all bodies of water.