Inverter Freedom XC (2 000 W) -Xantrex
$889.00
$799.00
Save $90.00
Inverter Freedom XC (2 000 W) -Xantrex
$889.00
$799.00
Save $90.00
* Prices are in Canadian dollars. Taxes and shipping not included.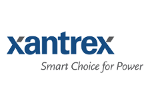 Inverter Freedom XC (2 000 W) -Xantrex
Continuous Power 2000 W @40ºC True sine wave (TSW)
DC Input/ Output Nominal Voltage : 12Vdc
Surge Power: 4000 W
The Freedom XC inverter/charger offers premium performance in a lightweight compact package. It cranks out full output in invert or charge mode from -4°F - 104°F for operation in all climate temperatures. The extended surge rating of the Freedom XC makes it ideal to start difficult loads including fridge and microwave. The quick connect terminals at AC IN/OUT make installation a breeze.
Inverter Key Features: 
Extended Surge Rating: Surges to 2X continuous power for 2 seconds for motor loads
True Sine Wave AC Power: For operation of sensitive and motor loads
Ignition Control: Feature to turn inverter on/off via a 12 VDC signal and to minimize battery drain by switching the inverter off when the ignition key is turned off
Wide 10-18 VDC Input Range: Ensures inverter operation on high voltage alternators found on many new vehicle chassis
Programmable AC Under-Voltage (85-110VAC) Shutdown: Feature ideal to operate under weak shore power or generator input
Built-in 30A AC Transfer Relay: Senses when outside AC Power is present and transfers the load from the inverter to the source of incoming power (shore or generator). The unit also automatically switches from invert mode to charge mode