No Damp® Ultra Dome Dehumidifier-Star brite (85460)
No Damp® Ultra Dome Dehumidifier-Star brite (85460)
* Prices are in Canadian dollars. Taxes and shipping not included.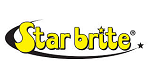 No Damp® Ultra Dome Dehumidifier-Star brite (85460)
Dries air to level that prevents musty odors.
Unique design of basket and dome makes this the most effective dehumidifier available.
Special pellet formula absorbs maximum airborne moisture
Protects boats in storage, vacation homes, basements and other enclosed areas.
Perfect for salons, engine rooms, campers, basements, garages or other large areas.
Reusable container
The Ultra Dome's large size makes it perfect for protecting large boats, RVs and other larger enclosed areas.
No-Damp® Dehumidifier Refill 12oz-Starbrite (85400)-Click here
No-Damp® Dehumidifier Refill 4x12oz-Starbrite (85448)- Click here