Fabric Guard & Waterproofing1L- Mag-International (140)
Fabric Guard & Waterproofing1L- Mag-International (140)
* Prices are in Canadian dollars. Taxes and shipping not included.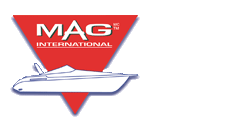 ***EXTRA LIQUID FREIGHT CHARGES APPLY- CUSTOMER SERVICE WILL CONTACT YOU
Fabric Guard & Waterproofing 1L- Mag-International (140)
MAG Fabric Guard is used to waterproof canvas and carpet.
Once a fabric is treated, it serves as dirt repellant, helps prevent stain penetration, becomes more resistant to wear, helps to prevent fading, and facilitates cleaning.
Effective and safe to apply on all types of fabrics (do not apply on leather or mica).
Can be used for many other applications, such as waterproofing clothes, cushions, winter boots, tents and canopies.
TIPS AND TRICKS
Use the MAG FABRIC CLEANER before starting the treatment.
INSTRUCTIONS:
1- Use safety glasses and mask.
2- Spray the product at a distance of 30 centimetres between the nozzle and the surface to be treated; apply a sufficient amount to wet the surface.
3- Make sure that the surface to be treated is covered and let it dry for 15 minutes before reapplying a cross-coat.
NOTE: Total protection will be attained after 24 hours. Do not apply on leather or mica.