Manual vacuum pump-Pela (PL-6000)
Manual vacuum pump-Pela (PL-6000)
* Prices are in Canadian dollars. Taxes and shipping not included.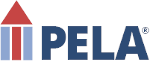 Manual vacuum pump-Pela (PL-6000)
Most popular oil changer!
Compact and sturdy
Simply pump 10 to 20 times in a row to create a powerful vacuum
See-through container (6.0 litres) neatly captures the oil
Calibrated walls lets the user know how much oil has been removed
A pour spout is included to help emptying
Pump is removable for easy storage

Ideal for oil changes on boats, cars, motorcycles, outdoor power equipment, industrial machinery, etc. 

Also handy to remove bilge water from boats, trapped water in plumbing systems, etc.
Capacity: 6 liters
Height: 21.5in (assembled)
Diameter: 9in